Advertising media scheme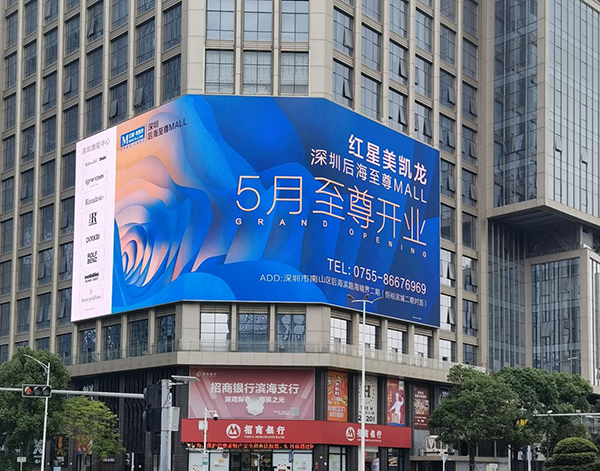 Advertising media solutions are widely used in outdoor advertising in transportation hubs, commercial creative advertising in buildings, outdoor advertising in sports events, retail stores, etc., to provide customers with advertising broadcast, create atmosphere, information transmission, brand publicity, interactive experience and a series of publicity means, so as to more effectively attract the attention of consumers, and help the promotion and communication of brand culture. High refresh rate and high gray level, bright color point by point correction technology, make the display picture more realistic, meet the HD real-time advertising in various places. Cluster cloud control system technology, remote and efficient management and control of multiple LED screens, so that the release of information on demand, real-time update. Creative splicing and display technology makes the screen body and brand integrated into a strong visual impact, creating a new visual window for brand image communication.
Application market
Digital advertising will touch the audience with gorgeous colors and vivid pictures through a variety of standard size outdoor LED display screens, which will accurately convey the massive advertising information of advertisers to the target audience and help improve sales performance
In public places such as malls, supermarkets, cinemas and hotels, digital signage maximizes its marketing scope through large screens and uses creative video content to interact with customers, leaving a deep impression on customers and creating a better retail and shopping experience
Large outdoor brand information through large outdoor LED display will be the advertiser's brand value proposition perfect display to the target audience, accurately enhance brand awareness and influence
Street view advertising is an important carrier to improve the quality of the city and promote the development of the city. With beautiful modeling and dynamic advertising content, it adds fashion to the city and gives people a refreshing feeling.

High brightness, can also be clearly visible in direct sunlight, brightness can be automatically adjusted with the ambient light


Wide Angle of view, wide color gamut, gorgeous color;


High protection level, can cope with all kinds of weather;

Environmental protection and energy saving, adapt to all-weather work;


Low energy consumption, environmental protection and longevity, low maintenance cost